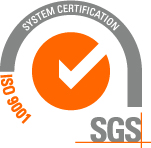 Our company is ISO 9001 : 2008 certified by SGS.
Steel pipes of all sizes and grades.
The main goal of our company is to meet the requirements and needs of companies focused on: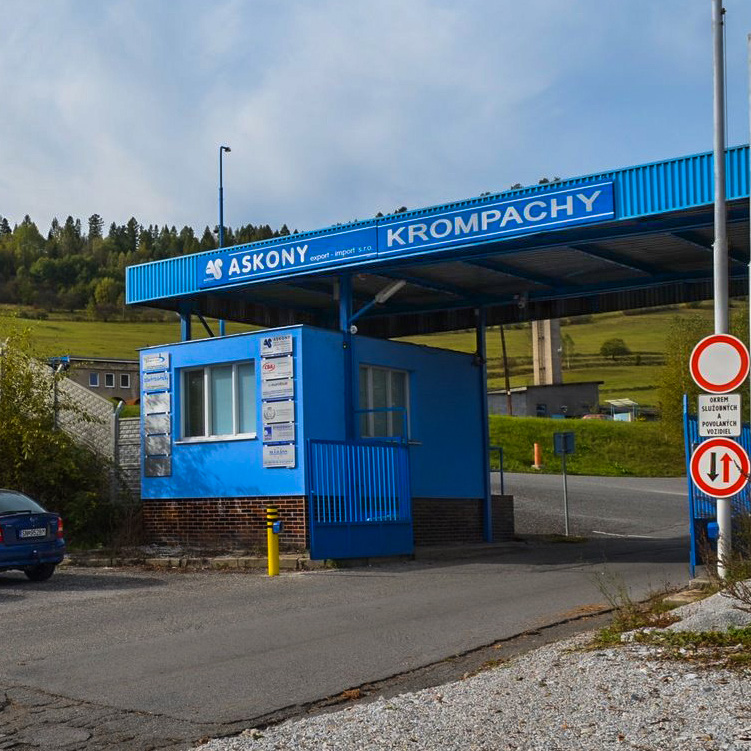 Experience, speed and quality.
Our customers have relied on us for
28 years!
Adjustment of pipes to required lengths


Purchase and sale of used and dismantled pipes
219 - 2 000 mm
We ship more than 450 tons of pipes per month from our warehouse
Customers chose Askony because...
Year

Technical data

Quantity

Project description

2010

∅ 508 x 10

600 m

modernisation of railway lines ŽSR - West

2010

∅ 1220 x 14,2

1572 m

stadium construction, Ukraine

2010

∅ 1016 x 10 and 1016×8

200m

sewerage + advertising banners, Romania

2010

∅ 1220 x 10

100m

industrial assembly, Czech Republic

2010

∅ 508 x 10

200 m

steel construction, Brno

2010

∅ 508 x 10

400 m

air-conditioning, Ostrava - Mine Darkov

2011

∅ 508 x 10

1250 m

modernisation of railway lines, Nové Mesto n/Váhom

2011

∅ 1016×12,5, 914×12,5

300m

coke oven gas, Třinec

2011

∅ 1016 x 10

144m

pretlak, Bulgaria Sofia

2011

∅ 813 x 8

120m

power plant, cooling water , Třinec

2011

∅ 406 x 8

600m

produktovod, Poland

2012

∅ 610 x 8

1440m

hot pipeline, Poland (Katowice)

2012

∅ 508 x6,3

1800m

DB modernisation, Germany

2012

∅ 813 x 8,8

150m

DB modernisation, Germany

2012

∅ 406 x 7,1

2040 m

reconstruction of water supply, Austria (Vienna)

2012

∅ 457 x 12

600 m

damming of an old river, Germany ( Koethen)

2012

∅ 1016 x 12,5

165m

water supply, Czech Republic ( Prague)

2012

DN 800 - reinforced concrete overpressure

200m

water supply, Trnava- Križovany

2012

DN 600 - reinforced concrete overpressure

100m

reconstruction of the road Mníšek nad Popradom

2013

∅ 323.9 x 8.0 and 508 x8 8.0

530 m

reconstruction of gas pipeline, Ostrava ( Ruská street )

2013

∅ 508 x 6,3

750 m

reconstruction of ŽSR, Beluša - Púchov

2013

∅ 813 x 8,0

350m

industrial water, U. S. Steel Košice, s.r.o.

2014

∅ 530 x 5,6

792m

drinking water supply KAUFLAND

2014

∅ 1016 x 6,3

216m

floating transport route, gravel transport - CR

2014

∅ 914 x 10

144m

INFRA EVAP Mondi Ružomberok

2014

∅ 219×6,3

900m

repair of blast furnace, U. S. Steel Košice, s.r.o.

2014

∅ 324×10- 1016×12

380m

sewerage + WWTP, Liptovská Teplá, Liptovské Sliače

2014

∅ 1200 Reinforced concrete

36m

industrial zone, Bor u Tachova

2014

∅ 813×10 PE+ CE

130m

relocation of the water supply feeder

D3 Žilina (Strážov) - Žilina (Brodno)

2015

∅ 1016×10 PE+CE

252m

water supply, ÚV Plav, České Budějovice

2015

∅ 1016×6,3

216m

floating transport route, gravel transport - CR

2015

∅ 813×8,0

312m

repair of the pipeline from the pipeline channel CS TV USS Košice, s.r.o.

2015

∅ 1016×10.0 +CE

60m

water supply, reconstruction of intersection, Construction of I/68 Haniska

2015

∅ 800 Reinforced concrete

72m

sewage sewerage and WWTP, Dívčice

2015

∅ 508 x 8 and 813×10

300m

sewerage and WWTP, Dobšiná

2015

∅ 610 x 6,3

252m

Industrial gas, Hungary

2015

∅ 273 x 6,3

500m

steel construction, Poland

2015

∅ 1220 x 10

238m

water pipeline, Romania

2016

∅ 1016 x 6,3

432m

floating transport route, gravel transport - CR

2016

∅ 1220×8, 1220×10

84m

Replacement of the extraction billet at VKB3 Unit B, U. S. Steel Košice

2016

∅ 1420×10, 1220×10

54m

cooling circuit, DUSLO Šaľa

2016

∅ 508 x 8

60m

Terminal shopping center,bus station Banská Bystrica

2016

∅ 711 x 10

70m

roundabout Panónska-Dolnozemská, Bratislava

2016

∅ 406-1219x (6,3-10)

2148m

steamboat, Russia

2016

∅ 920×8, 711×8, 610×8

390m

groundwater exploration, Slavkovský les - Czech Republic

2016

∅ 610, 711, 406

936m

Productsod, Apollo Tyres (Hungary) Kft.

2016

∅ 508 x 10

1500m

piles, poles for water, Poland

2016

∅ 1016 x 12,5

140m

overpressure in power plant, Krško Slovenia

2016

∅ 1016 x 14,6

377m

steel guard, reconstruction of ŽSR

2016

∅ 323,9 x 8

468m

Replacement of the extraction billet at VKB3 Unit B, U. S. Steel Košice

2016

∅ 530 x 8, 813×8 3LPE

276m

relocation of VTL gas pipeline, Lozorno - SR

2016

∅ 168.3 x 5 3LPE

228m

gas pipeline relocation, Nova Dubnica - SR

2017

∅ 1020 x 10

760m

reconstruction of tram lines Košice - SR

2017

Road panels

429pcs

Forests SR, expedition warehouse Sp.n.Ves - SR

2017

Reinforced Concrete

397m

Road Administration and Maintenance, Prešov - SR

2017

∅ 711 x 10 3LPE

672m

relocation of water pipeline D1 Liet.Lúčka-Višňové-Dubná Skala - SR

2017

∅ 300 - ∅ 900

200m

modernisation of tandem furnaces AMO - Czech Republic

2017

∅ 711 x 7.1, 711 x 8

336m

repair of hot water pipeline of VP Třinecké železárny - CR

2017

∅ 406 x 9,9

520m

D1 motorway Budimír - Bidovce - SR

2017

∅ 530 x 10

200m

Replacement of saturation gas pipeline - CR

2017

∅ 1020 x 10

156m

repair, Třinecké Železárny - Czech Republic

2017

∅ 820 x 10

204m

repair, Třinecké Železárny - Czech Republic

2017

∅ 406 x 5

150m

Vítkovice Heavy Machinery - Czech Republic

2018

∅ 57 x 3,2

15 975m

Replacement of the cooler Coking plant U.S. Steel Košice - SR

2018

∅ 530 x 10, 530 x 12

360m

steam pipe replacement, A/M Ostrava - Czech Republic

2018

∅ 406, 457, 610,

1016, 1118

3 127m

steamer - RU

2018

∅ 1422, 1620 x 12,5

103m

cooling water feeder, Nováky - SR

2018

∅ 323,9 x 8

400m

protectors D4/R7, Bratislava - SR

2018

∅ 1219 x 10

216m

repair, Ostrava - CZ

2018

Reinforced concrete D400,600

382m

flood calamity removal, Ždiar - SR

2018

∅ 1016, 813, 508, 324

419m

sewerage Valaská - SR

2018

Reinforced concrete - columns

500pcs

fencing of the menagerie for Forests SR, Skýcov, - SR

2018

∅ 508 x 10

216m

Volkswagen Bratislava - SR

2019

∅ 508 x 10, 530×8

2 287m

D4/R7 noise barriers - SR

2019

∅ 1524 x 20, x25

186m

protectors, gas connection Eustream - SR

2019

∅ 1219 x 10

300m

repair, Moravia Steel - Czech Republic

2019

∅ 813 x 8

264m

water supply lines Unipetrol Litvínov - Czech Republic

2019

∅ 1320 x 8

108m

wind heater, U.S. Steel Košice - SR

2019

∅ 1200 x 12,5

84m

repair of Coking Plant, U.S. Steel Košice - SR

2019

∅ 57 x 3,2 galvanized

16 152m

repair of cooler Coking Plant, U.S. Steel Košice - SR

2019

∅ 1016 x 10, 1219 x 10

150m

repair, Třinecké Železárny - Czech Republic

2019

∅ 323.9 x 8, 813 x 10

492m

R2 Kriváň - Lovinobaňa - SR

2019

∅ 355.6 x 5.6, x 7.1

516m

steel construction, Bratislava - SR

2019

Reinforced concrete D1200

52m

motorway feeder Lietavská Lúčka II. stage - SR

2019

∅ 711 x 10, 1016 x 8

168m

reconstruction of the VTL gas pipeline Budimír-Krásna - SR

2019

∅ 324, 355, 457,

530, 610, 711

912m

steel construction, Prague - Czech Republic

2020

∅ 711 x 8, 1219 x 8

192m

Replacement of gas pipeline, Třínecké Železárny - Czech Republic

2020

∅ 711 x 10, 1016 x 8

240m

reconstruction of the VTL gas pipeline Ličartovce - SR

2020

∅ 1620 x 22

92m

Guardrails under the railway. embankment, Bratislava - SR

2020

∅ 610 x 6, 720 x 6

2 076m

Noise barriers D4/R7 - SR

2020

∅ 914 x 20, 30, 36

255m

Structure Troja footbridge Prague - Czech Republic

2020

∅ 508 x 6,3

804m

Gas cleaning plant, Trinec Ironworks - Czech Republic

2020

Ironworker. D1200,D800

270m

Technical infrastructure, Bernolákovo - SR

2020

Ironworker. D300,D400,

D600, D1000, shafts

2 990m

70 pcs

Northern bypass, Prešov - SR

2020

∅ 508 - ∅ 1422,

sandblasting, coating

1 000m

Chimney systems - GER

2020

∅ 219 x 6,3

945m

Coking plant , US Steel Košice - SR

2020

∅ 3/8"+ threading, coupling

47 000m

Blast Furnaces, US Steel Košice - SR

2020

∅ 318 x 36

60m

Rollers for conveyors , US Steel Košice - SR

2021

∅ 57 x 2,9 galvanized

57 000m

TATA STEEL radiator - NL

2021

Ironworker. D300,D400,

D800, shafts

620m

20 pcs

Northern bypass, Prešov - SR

2021

∅ 508 - ∅ 1422,

sandblasting, coating

900m

Chimney systems - GER

2021

∅ 650 x 10

224m

TATA STEEL radiator - NL

2021

∅ 3/8"+ threading, coupling

47 000m

Blast Furnaces, US Steel Košice - SR

2021

∅ 324 x 8 + bends

924m,12pcs

Energetics, US Steel Košice - SR

2021

∅ 219 x 6,3

950m

Coking plant , US Steel Košice - SR

2021

∅ 711 x 12,5

456m

Michle heating plant - Czech Republic

2021

∅ 610 x 10 insulated

190m

Water supply Libochovany - Czech Republic

2021

∅ 168, ∅ 355, ∅406

800m

Reconstruction of pipelines, Třínecké Železárny - Czech Republic

2022

∅ 406,4 - ∅ 1422, sandblast, coating

1 380m

Chimney systems - GER

2022

∅ 57 x 2,9 galvanized

17 145m

Cooler TATA STEEL - NL

2022

∅ 3/8"+ threading, coupling

23 500m

Blast Furnaces, US Steel Košice - SR

2022

∅ 219, ∅ 324, ∅ 508 + bendings

2 200m, 12pcs

Power plant, US Steel Košice - SR

2022

∅ 1 219 x 10

264m

Maintenance work, Třínecké Železárny - CZ

2022

∅ 406,4 x 10

624m

Water line maintenance Brno - CZ